· Our Last Issue ·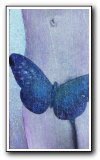 Swagazine 9



· Back Issues ·
Over a decade of Swagazine
and other fine zines in print.



· Submissions ·
Guidelines for submitting
your work to us for review.



· Book Store ·
Order back issues and
other recommended titles.



· Letters ·
Comments from our readers.


· Masthead ·


· Home ·





SWAGAZINE was an excursion in creative writing that originated in the small online community within Santa Barbara. Writers from southern California, and the Santa Barbara area in particular, were the core participants. While it was still our intent to spotlight local talent from this area, we eventually began publishing works from anyone, anywhere, so long as the material was good.

Submission Status

Submissions for Swagazine are closed. The magazine had a 10 year run, and it was a good one, but it has run its course and is no longer in production.

Copyright Statement

Any author whose work is accepted for any particular issue grants Lip Think Press the right to use the work for the Swagazine issue of our choosing, as well as one-time rights to publication with the option of reprinting the accepted work in a hard-copy anthology issue.

Any comments we receive regarding your published work will be forwarded to you, unless we receive notice from you asking us to not do so.

All works published in Swagazine are copyrighted one time only, and online publication counts as use of First North American Serial Rights. All contributors maintain full rights to any of their works presented in the Swagazine.

See our masthead for further information.