· Our Last Issue ·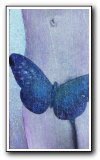 Swagazine 9



· Back Issues ·
Over a decade of Swagazine
and other fine zines in print.



· Submissions ·
Guidelines for submitting
your work to us for review.



· Book Store ·
Order back issues and
other recommended titles.



· Letters ·
Comments from our readers.


· Masthead ·


· Home ·





SWAGAZINE welcomes comments from our readers. If you would like to post an editorial, write a review, share your opinion or just make a comment, feel free to drop us a line at - Do not send submissions to this address.


---
From: "J C S"

Wow. I always hated reading online fiction - generally, I hated reading short fiction period, though there were always a few exceptions. A friend of mine sent me a direct link to a story from your back-issue of Dragon's Breath Magazine. I read it, and - intrigued - went on to read everything else in Dragon's Breath. Then I clicked on the "Provided by Swagzine" link, and discovered that you exist. I am in awe. I now have something to DO for the next few days - explore every piece of text on your site. Thanks bunches.
---


From: Grant Hansen

Hey there, I've been surfing around looking at poetry-related sites because I'm writing reviews for the premiere edition of Web Magazine, and I felt compelled to tell you that your site is one of the better ones I've come across. Needless to say, you'll get a good review...
---


From: Kitkat

I absolutely loved your poems. they were magnificent. I could feel rage coming from them and i could feel the emotion that was put in to them.
---


From: Chris Helms

This site is a damn good idea.
---


From: Morris Tang

very unique, and some writers' stuff are very profound and beyond my expectation. thanks and keep up the wonderful work!!
---


From: palmer young

this site is seriously interfering with my ability to get things done at work.