· Our Last Issue ·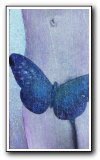 Swagazine 9



· Back Issues ·
Over a decade of Swagazine
and other fine zines in print.



· Submissions ·
Guidelines for submitting
your work to us for review.



· Book Store ·
Order back issues and
other recommended titles.



· Letters ·
Comments from our readers.


· Masthead ·


· Home ·







ISSN 1522-7707

Published by Lip Think Press
Santa Barbara, California
- Do not send submissions to this address.

Founder
Swagman

Photograph, main page
Liz Kane

Swagazine™ is a trademark of Lip Think Press.

Copyright © 1989-2000 by Lip Think Press.
All rights reserved worldwide. No portion of this site or any work published in in its pages may be reproduced in any form without the written permission of the creator of the content and notification of editorial staff at Lip Think Press, unless as an excerpt for purpose of review. This includes the graphics and design elements of the website itself.