· Our Last Issue ·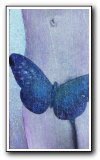 Swagazine 9



· Back Issues ·
Over a decade of Swagazine
and other fine zines in print.



· Submissions ·
Guidelines for submitting
your work to us for review.



· Book Store ·
Order back issues and
other recommended titles.



· Letters ·
Comments from our readers.


· Masthead ·


· Home ·





SWAGAZINE is an independent literary magazine of poetry and prose. It is now an online publication first and foremost, but every so often we do get around to the printed version. The following issues are available for sale at Amazon.com:

Swagazine 9 - Winter 2001.
Paperback, 103 pages. This issue features illustrations by Megan Kitchen -- Poetry by Bill the Cat, Janet Buck, Ricky Garni, John Horvath, Vera Linn, Mordrak, Lawrence Norton, Psyche, Billy Tice, and Jim Clark -- Fiction by Aidan Butler, Colin Campbell, K. Johansen, Scott Goodhue, and Bryan Zepp Jamieson.



Swagazine 8 - Winter 2000.
Paperback, 100 pages. Issue 8 features a wide range of talented contributors, all combining their special voices to create splendid imagery. Artist Bill Koeb lends his talents to a full-color cover and illustrated poetry. Award-winning comic book artist and painter George Pratt shares his debut entry into short fiction. New works by renowned poets Janet Buck, Lenny DellaRocca, Doug Tanoury, and Lawrence Norton. Returning are regular contributors Colin Campbell, Swagman, Aidan Butler, Bill the Cat, Jim Clark, and screenwriter Alex Ward. Plus newcomers Allison Landa and Steve Mullett.



Swagazine 7 - Winter 1999.
Paperback, 64 pages. Featuring Cat Poems by Bill the Cat, a new horror story by Aidan Butler, more of Colin Campbell's sci-fi, a short tale by Zeylan, poetry by Swagman, and a screenplay by Mr. Pube. Cover by Andy Lee.



Swagazine 6 - Fall 1998.
Paperback, 109 pages. Featuring creative writing from Janet Buck, Colin Campbell, Jillian Firth, Ricky Garni, David Sutherland, and others. With a cover by comic book artist Dire Wolf.


---


Still looking for more great writing? Need some suggestions? The editorial staff also recommends the following publications:



Trout Fishing in America, by Richard Brautigan.
Required reading for the hip generation, this one-volume edition contains two novels and a collection of poetry. Brautigan was indeed a writer far ahead of his time, combining brilliant Vonnegutesque satire with the homey charm of Mark Twain. Treat yourself to a great read and buy this book!

cover The Edna Webster Collection..., by Richard Brautigan.
Published 15 years after his suicide, this all-new, youthful work by Brautigan, was written a decade before he found sudden fame with Trout Fishing in America. This is early Brautigan at his most vibrant.



South of No North, by Charles Bukowski
A fabulous collection of short stories written by the infamous poet, womanizer and drunkard. The stories here reflect on Buk's "lost" years and are both haunting and stunning. A must-read.